I am obsessed with small homes.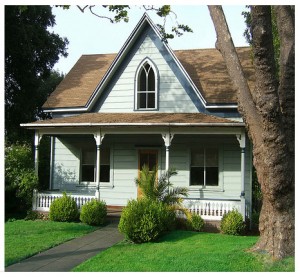 Especially the Tumbleweed homes – ever since I saw them in Treehugger a long time ago.
I love the idea of it – but the reality of running 3 to 5 people through a house of less than 800 square feet sounds like hell.
Zoeyjane and I have a weird fascination with creating storage. It's good to know I'm not alone in my quirks.
Now I have a new project.

1347 square feet of all mine. Just counting down till January 3rd to close and get in there.
I'm so excited, and I want ya'll to help me do this. You don't have to come paint with me, but I do want your opinions. Help me make decorating decisions – and if you can help me find ways to save money doing it, I will give you bonus brownie points.
Perhaps even brownies made in my NEW KITCHEN!