I think I can manage to redo the cabinets with some paint, spackle and patience.
And saws.
Like cutting out the fronts of these doors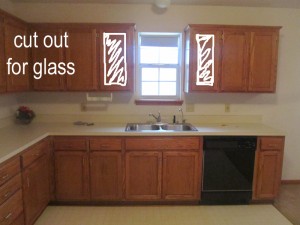 Then I saw this in Better Homes and Gardens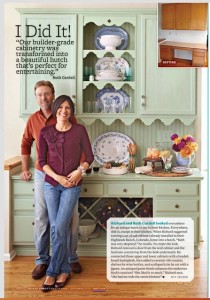 (click through for source and more info)
Which made me think I would try taking a door or two off and seeing how that looks for some more variety.
Opinions – of the numbered doors, which would you leave off? Or would you do something I didn't think of?